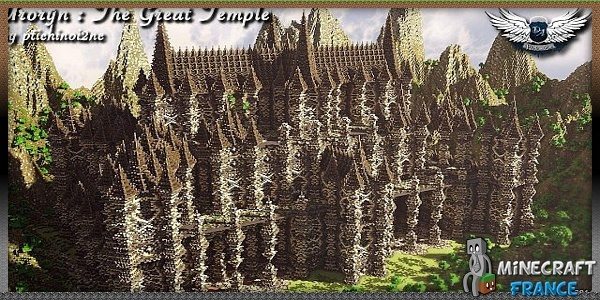 Auteur : ptichinoi2nc
Version Minecraft : 1.7.x
​
Bonjour chers lecteurs et lectrices,
Je suis bien content d'écrire à nouveau pour vous présenter une très belle map créée par ptichinoi2nc, un des fondateurs de la DeepAcademy. Oui, encore cette équipe qui commence sérieusement à faire parler d'elle, mais ce n'est pas plus mal puisque ses membres font un travail remarquable et donc plus de contenu pour vous, alors je ne me plains pas et d'ailleurs mes yeux non plus.
Cette carte est des plus agréables à regarder, car une bonne partie de ce monde est fait de montagnes vertigineuses et verdoyantes. Le créateur a bien varié les blocs afin de rendre le sol le plus réaliste possible, rien n'est parfaitement unicolore dans le sol, ce qui le rend encore plus beau, majestueux. Bien qu'il y ait ces belles montagnes ainsi que quelques arbres, le plus incroyable reste tout de même la véritable construction, Urorÿn — The Great Temple. Ce temple au relief époustouflant se fond incroyablement bien au paysage grâce à la sandstone avec ces belles nuances de gris et, pour couronner le tout, du bois qui vient ajouter de la diversité à tout cela.
Ce temple aux formes peu habituelles ainsi qu'au choix des blocs original est une totale réussite de la part de l'architecte, mais n'oublions pas le terraforming qui est, lui aussi, un splendide chef-d'œuvre, et que dire si l'on a les shaders à part que cela est éblouissant ? Voilà comment je qualifierais cette map, comme éblouissante, époustouflante, et surtout paisible…
Ptichinoi2nc recommande aux joueurs de télécharger le resource pack, qui est téléchargeable en dessous des images, et moi je vous recommande absolument de télécharger sa map afin de profiter d'une sérénité reposante.
Images et vidéo
[youtube]https://www.youtube.com/watch?v=m9MHwZHGMgs[/youtube]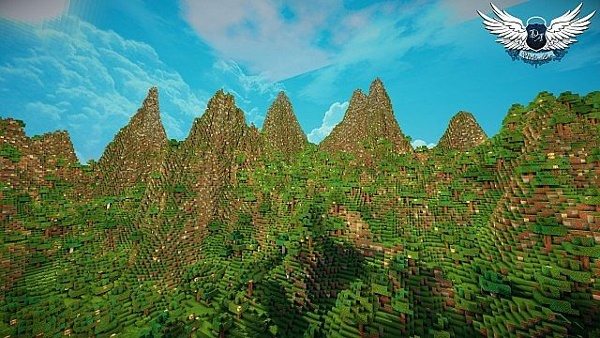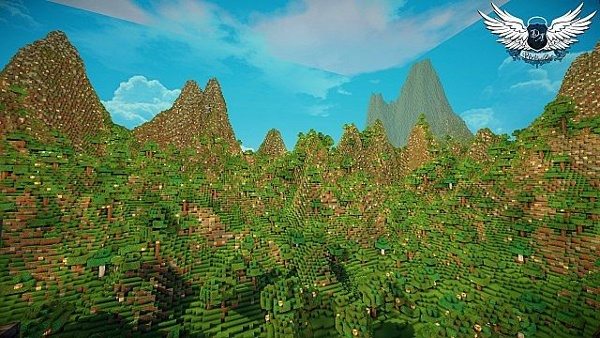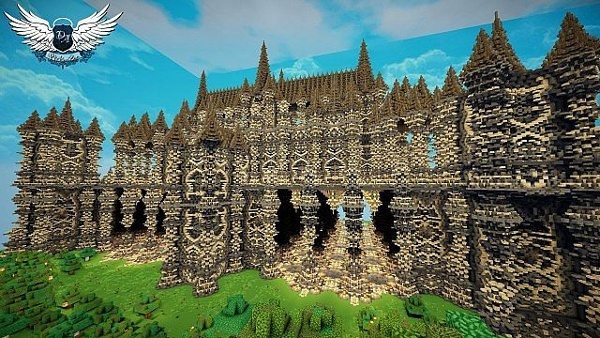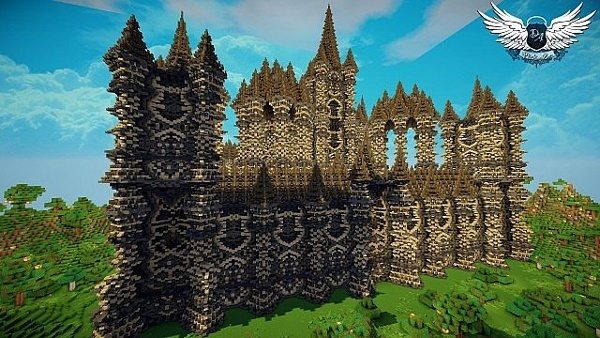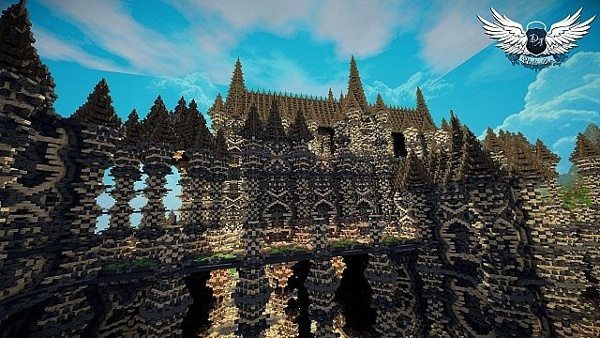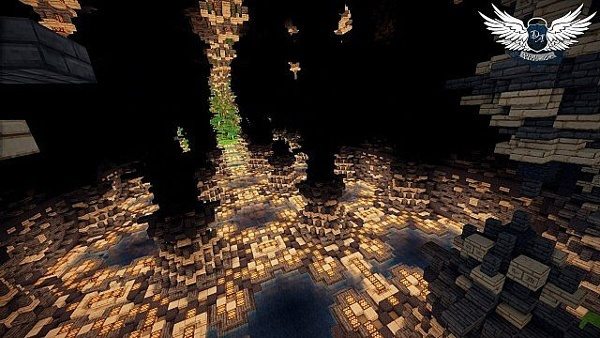 Images de Navey
Téléchargement
Urorÿn – The Great Temple Resource pack recommandé
Installation
Allez dans le dossier .minecraft. Pour cela, ouvrez minecraft.exe et suivez ces opérations :
– Cliquez sur « Edit Profile » :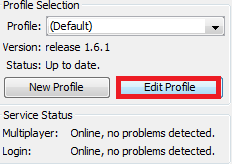 – Cochez la case « Game Directory » puis copiez le texte à droite :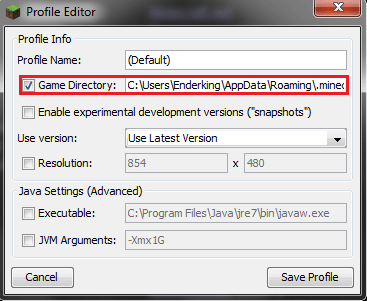 – Appuyez sur la touche « Windows » ainsi que « R » et collez le texte pré-copié :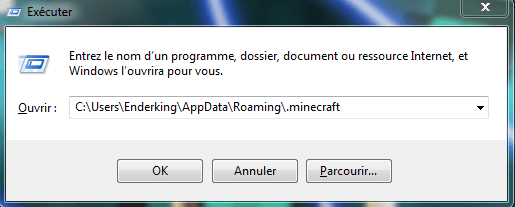 Sous Mac, Linux et autres, le texte que vous avez copié indique le « chemin » à suivre dans vos dossiers jusqu'à votre dossier « minecraft » .
Il ne vous reste plus qu'à glisser le dossier de la map dans le dossier « saves ».
Amusez vous bien !