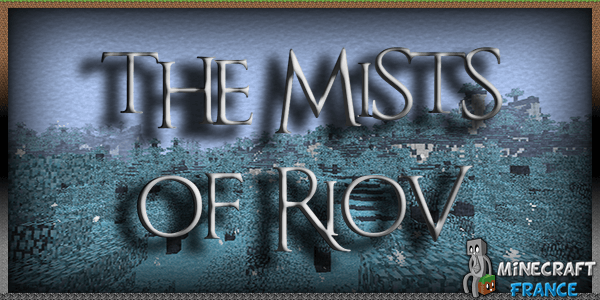 Auteur : sheenrox82
Version de Minecraft : 1.7.10
Version du mod : 1.0.1
On n'avait pas entendu parler de nouveaux mods RPG depuis la sortie de The Legend Of Notch ou encore Divine RPG. The Mists Of RioV est un joli cadeau que nous offre sheenrox82 à l'occasion de la nouvelle mise à jour puisqu'il ajoute, pour les plus friands de RPG d'entre nous, deux nouvelles dimensions inédites accessibles via des portails spéciaux ainsi qu'une quantité impressionnante de nouveaux blocs et items.
Le mod étant très complet, n'hésitez pas à dérouler les onglets !
Le portail de la dimension Blind Oasis
Construction du Portail : trouvez du quartz noir dans le Nether, et craftez ainsi des blocs de quartz noirs. Disposez vos blocs comme ci-dessus, puis allumez votre portail à partir du Blind Oasis Activator (voir son craft plus bas dans l'article).
Bloc de quartz noir :
Un screenshot de la dimension :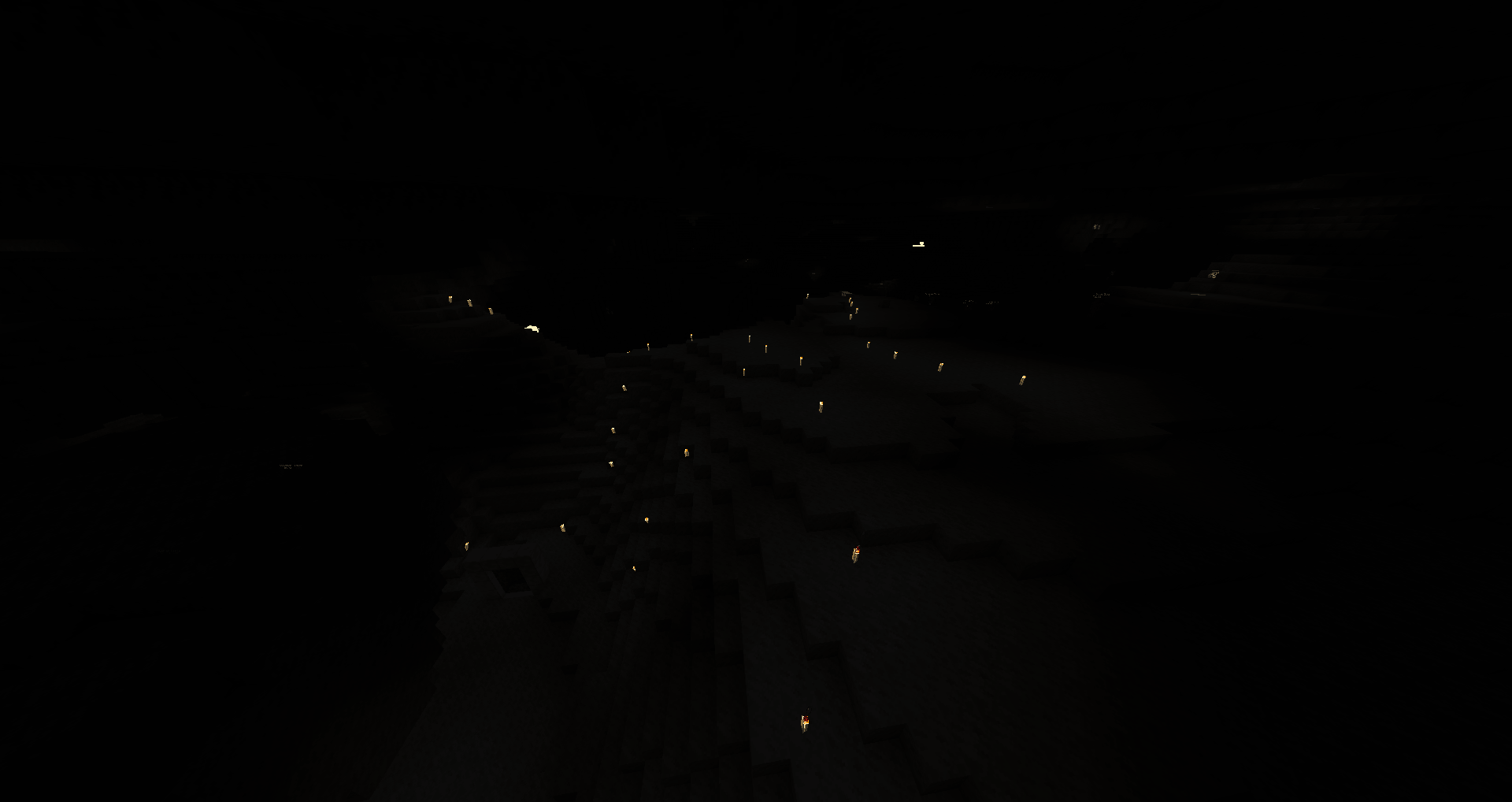 Le portail de la dimension Vaeryn
Construction du Portail : Obtenez de la Blindonite, qui se trouve dans la dimension "Blind Oasis", faites-en des blocs de blindonite et formez ainsi le portail ci-dessus. Allumez le portail avec le Vaeryn Activator (voir son craft plus bas dans l'article).
Bloc de Blindonite :
Un screenshot de la dimension :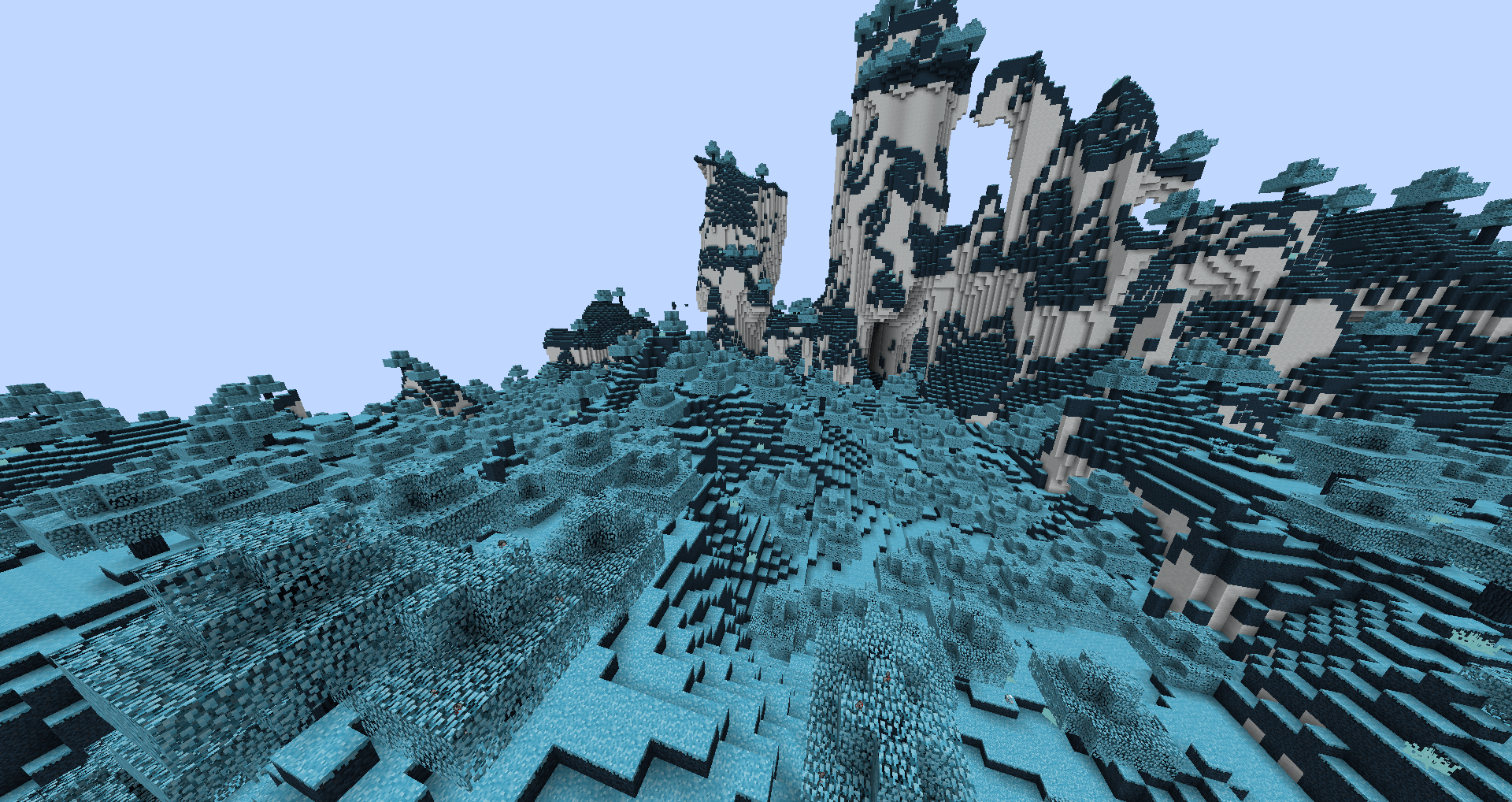 Nouvelles armes, nouveaux outils : crafts
Les nouvelles armes sont ici classées par ordre de puissance et d'efficacité croissante. Notez que tous les minerais cités dans les crafts sont accessibles dans les dimensions "Blind Oasis" et "Vaeryn".
L'améthyste :
Amethyst Pickaxe:

Amethyst Shovel:

Amethyst Sword:

Amethyst Axe:

Le sanctuatite (crafts dans une anvil):
Sanctuary Stone Pickaxe: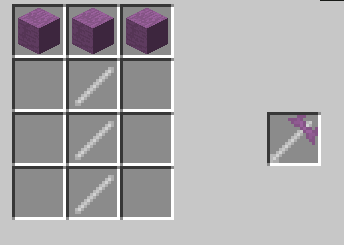 Sanctuary Stone Shovel: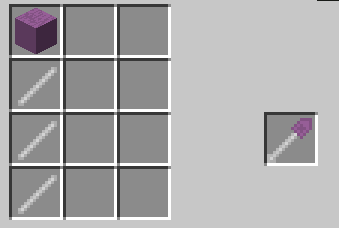 Sanctuary Stone Axe: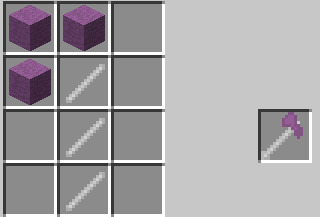 Sanctuary Stone Sword: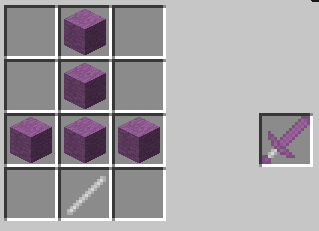 La blindonite
Blindonite Sword

Blindonite Shovel

Blindonite Pickaxe

Blindonite Axe

Le Vravinite
Vravinite Axe

Vravinite Pickaxe

Vravinite Shovel

Vravinite Sword

L'onyx
Onyx Pickaxe:

Onyx Shovel:

Onyx Sword:

Onyx Axe:

Le draconique :
Dragon Pickaxe:

Dragon Shovel:

Dragon Sword:

Dragon Axe:

Les inédites et spéciales :
Daetori's Sword:

Blade of Ani:

Nizonian Blade:

Slate Handaxe:

Sorrow Sword:

Vulron Sword:

Khuuli's Scythe:

Bow of Wur-Tun:

Agonite Pickaxe:

Axe of Aun'Tun:

Shifter:

Sword of Flame

Darkness Arrow

Long Bow

Enforced Bow of Wur-Tun

nouvelles armures et objets magiques ou d'alchimie : crafts
Idem : tout est classé par puissance croissante.
Amethyst Helmet:

Amethyst Chestplate:

Amethyst Leggings:

Amethyst Boots:

Onyx Helmet:

Onyx Chestplate:

Onyx Leggings:

Onyx Boots:

Dragon Helmet:

Dragon Chestplate:

Dragon Leggings:

Dragon Boots:

Mithril Helmet:

Mithril Chestplate:

Mithril Leggings:

Mithril Boots:

Garnet Helmet:

Garnet Chestplate:

Garnet Leggings:

Garnet Boots:

Terron Crystal:

Demon Angel Crystal:

Wine Glass:

Potion Glass: 

Hood of Magic

Robe of Magic

Leggings of Magic

Boots of Magic

Helmet of Flame

Chestplate of Flame

Leggings of Flame

Boots of Flame

Blindonite Helmet

Blindonite Chestplate

Blindonite Leggings

Blindonite Boots

Vravinite Helmet

Vravinite Chestplate

Vravinite Leggings

Vravinite Boots

Vous pourrez également trouver un nouveau bois, que vous reconnaîtrez grâce à sa teinte bleutée : le Glimmerwood. Il est comparable à un bois normal.
Crafts en Glimmerwood
Glimmerwood Crafting Table : Avant toute chose, craftez la Glimmerwood crafting table. Vous ne pourrez rien crafter en Glimmerwood sans elle.
Pour ce faire, transformez les bûches que vous couperez en planches :
Nouveaux outils & armes :
Glimmerwood Axe

Glimmerwood Pickaxe

Glimmerwood Shovel

Glimmerwood Sticks

Glimmerwood Sword

Décoration :
Glimmerwood Trap Door

Glimmerwood Door

Glimmerwood Fence

Glimmerwood Fence Gate

Glimmerwood Ladder

les nouveaux blocs & les activateurs des portails
Nironite Block:

Black Quartz Block:

Blind Oasis Portal Activator

Vaeryn Activator

Téléchargements : 
Installation
Commencez par télécharger Forge Installer. Une fois que cela est fait, ouvrez-le et cliquez sur
Install Client
.
Lancez Minecraft et sélectionnez le profil Forge. Entrez vos identifiants à nouveau et cliquez sur
Play
pour finaliser l'installation de Forge.
Ensuite, trouvez votre dossier
.minecraft
:
Windows : Allez dans le menu Démarrer, puis rendez-vous dans Exécuter. Sinon, faites Touche Windows + R. Ensuite, tapez %appdata% dans la barre de recherche, puis allez dans le dossier .minecraft.
Linux : Appuyez en même temps sur ALT + F2. Vous devriez normalement avoir votre .minecraft.
Si vous ne le voyez pas, activez les dossiers cachés avec la combinaison CTRL + H.
Mac : Votre dossier minecraft se trouve dans Utilisateur > Bibliothèque > Application Support.
Si vous ne trouvez pas Application Support, faites Finder > Barre des menus : Aller + Maintenir ALT > Bibliothèque.
Glissez ensuite le .jar de votre mod préalablement téléchargé dans le dossier mods, qui se trouve dans votre .minecraft.
Lancez le jeu, et amusez-vous bien !