Auteurs : Team Nemesis
Version de Minecraft : 1.8+
Type de Map : Aventure
Bonjour chers lecteurs.
Aujourd'hui, je vous retrouve pour vous présenter cette fois-ci une map aventure, créée par la Team Nemesis. Commençons avec une petite introduction à l'univers de la map :
La cité souterraine dans laquelle vivent les derniers humains, enfouie dans les profondeurs d'un volcan, subit de plus en plus d'assauts de la part des Lithiens, humanoïdes de pierre. Mais quelque chose de bien plus dangereux et bien plus impressionnant se réveille. La guerre de longue date entre les deux peuples n'est plus la seule menace qui pèse au cœur du volcan.
Heart of the Volcano est une map aventure qui vous occupera quelques bonnes heures, durant lesquelles vous tuerez des centaines et des centaines de créatures, dont une dizaine de boss, à l'aide de différentes armes récupérées au fur et à mesure de votre progression. Incarnant un soldat de l'armée humaine, vous serez guidés au travers d'une série de quêtes et de dialogues très bien écrits, sur fond d'un scénario absolument épique !
Comme souvent, la map est cependant intégralement en anglais. Anglophobes s'abstenir.
Que demander de plus ? Des screenshots ? Voici.

Screenshots :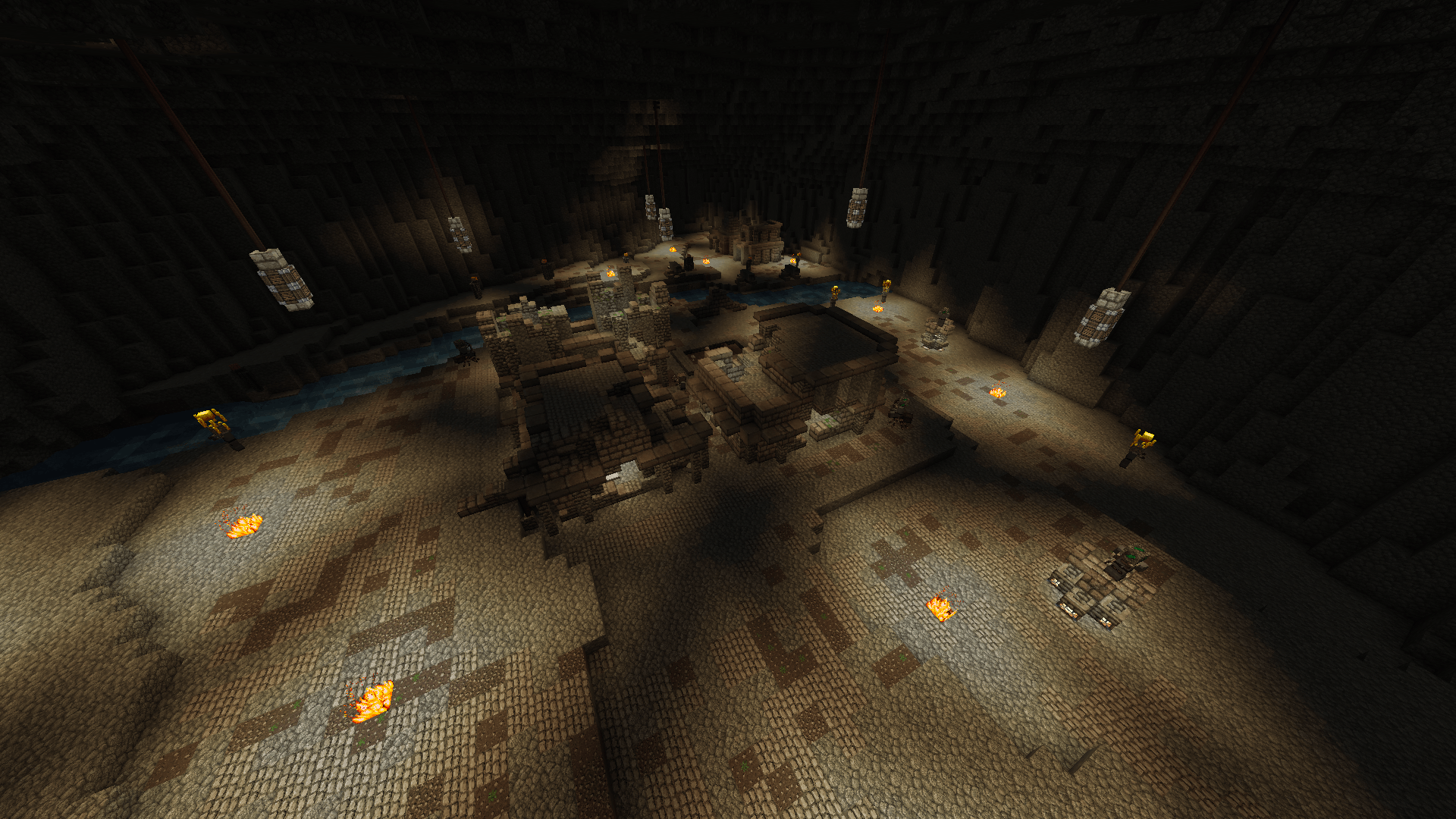 ---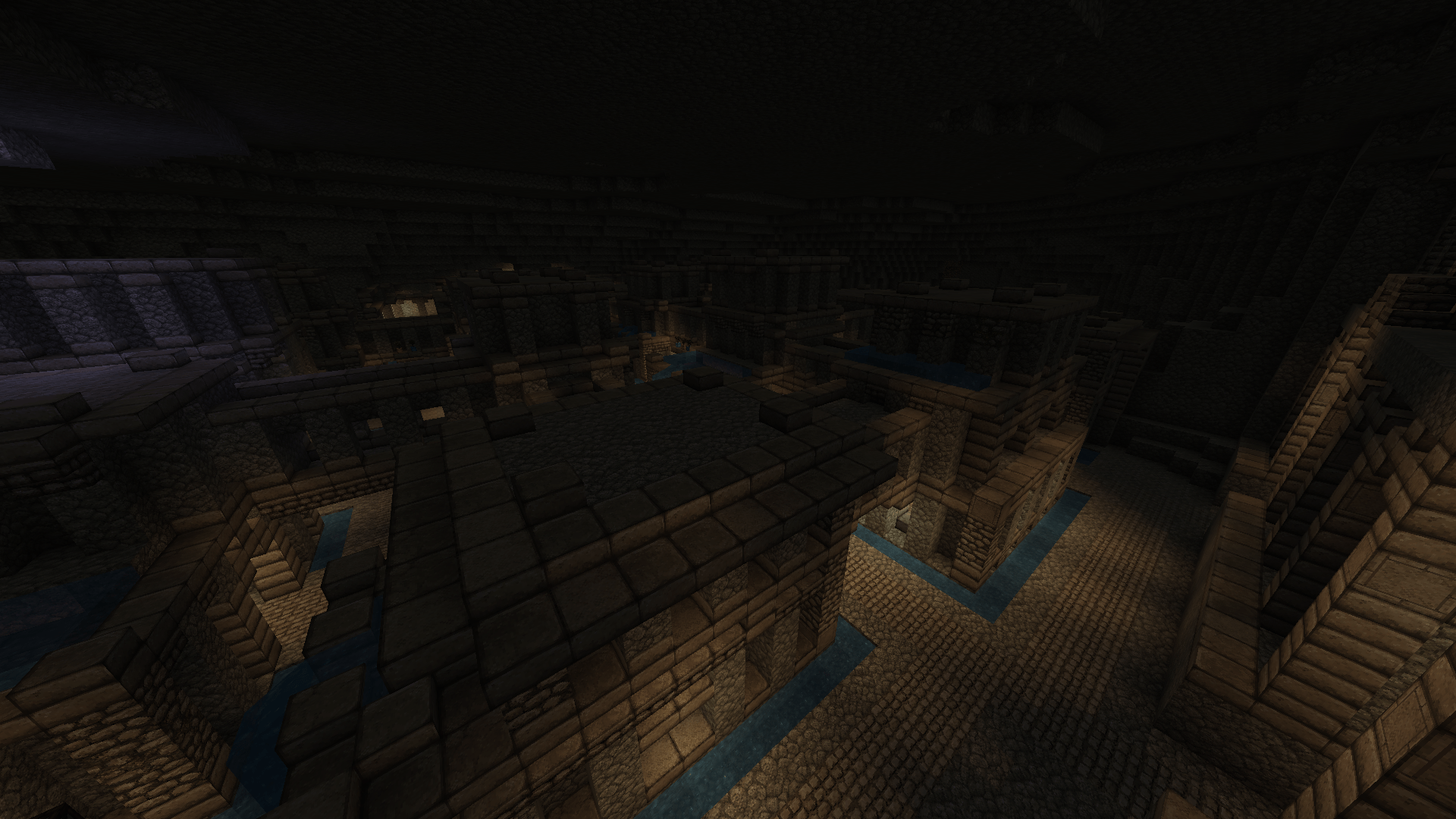 ---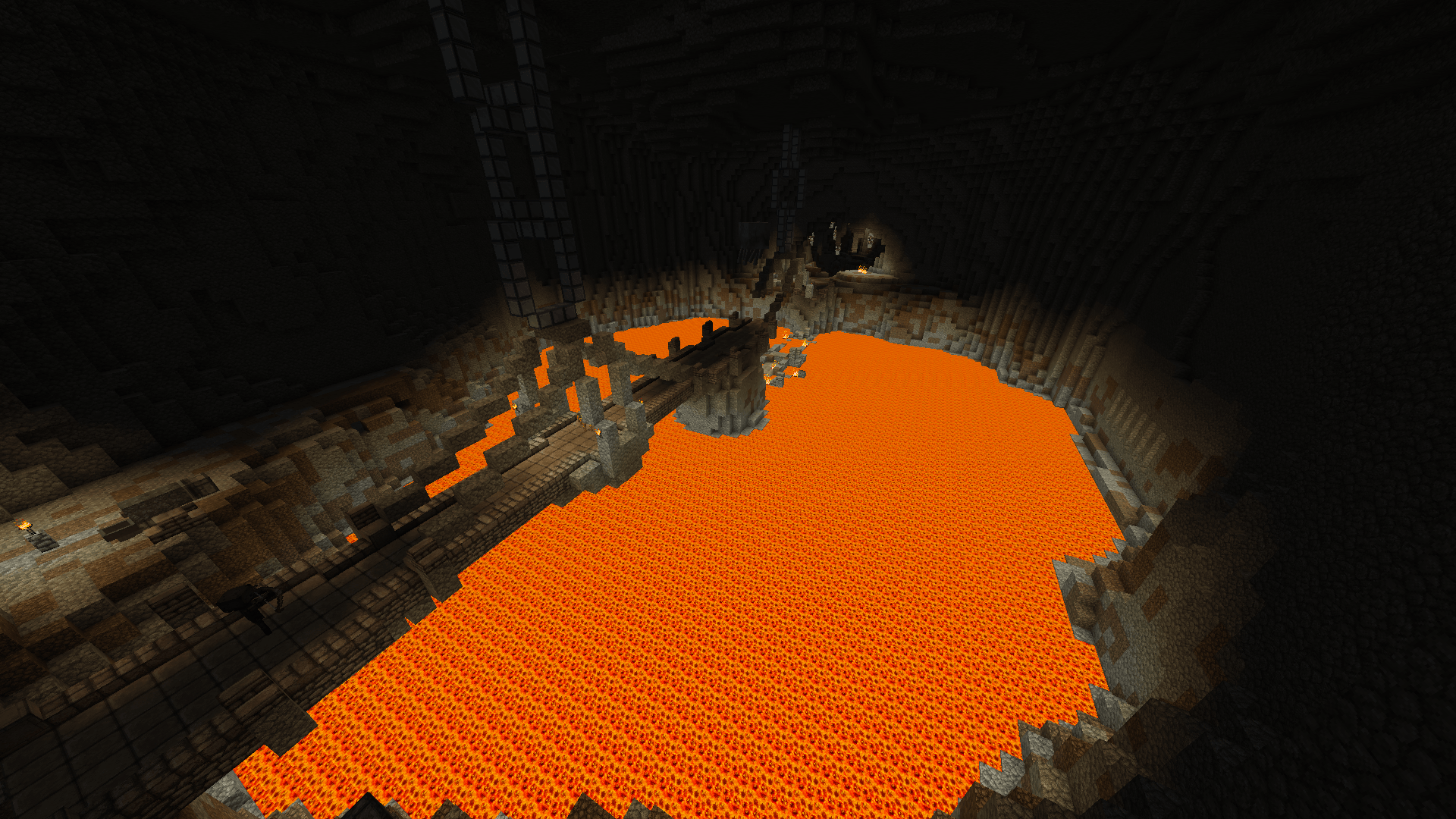 Règles :
Jouez en mode Aventure. (/gamemode 2)
Ne pas utiliser de mods.
Ne casser / poser aucun bloc.
Marcher sur les plaques de pression, il n'y a pas de piège.
Toujours lire le chat, et se diriger vers les coordonnées indiquées (F3 pour afficher les coordonnées)
Lire le résumé de l'aventure (livre) et les pancartes au début de la map.
Mettre la luminosité à 100%.
Bien évidemment, jouer en 1.8 ou version ultérieure.
Vous pouvez jouer à plusieurs, mais elle n'a pas été testée en multijoueur.
Facultatif : Jouez avec le pack John Smith Legacy.

Je vous souhaite donc une belle aventure, j'espère que cette map vous plaira et vous aura réchauffé. Pour ma part ce fut le cas !
À un prochain article, chers lecteurs !

Téléchargement :
[1.8+] Heart of the Volcano John Smith Legacy (facultatif)
Installation
Téléchargez la map et le resource pack. Puis trouvez votre dossier
.minecraft
:
Windows : Allez dans le menu Démarrer, puis rendez-vous dans Exécuter. Sinon, faites Touche Windows + R. Ensuite, tapez %appdata% dans la barre de recherche, puis allez dans le dossier .minecraft.
Linux : Appuyez en même temps sur ALT + F2. Vous devriez normalement avoir votre .minecraft.
Si vous ne le voyez pas, activez les dossiers cachés avec la combinaison CTRL + H.
Mac : Votre dossier minecraft se trouve dans Utilisateur > Bibliothèque > Application Support.
Si vous ne trouvez pas Application Support, faites Finder > Barre des menus : Aller + Maintenir ALT > Bibliothèque.
Ouvrez l'archive de la map, et transférez le dossier de la map dans le dossier saves, qui se trouve dans votre .minecraft.
Ouvrez l'archive du resource pack, et transférez le dossier du RP dans le dossier resourcepacks.
Lancez le jeu, et amusez-vous bien !