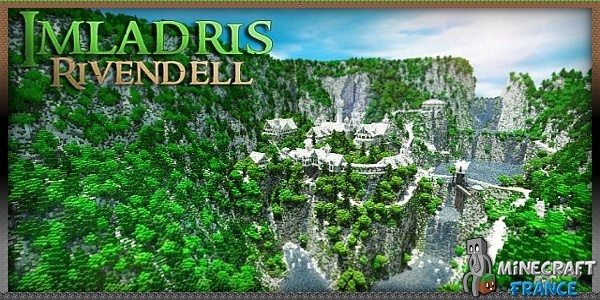 Auteur : Divici
Version Minecraft : 1.7.x
​
Bonjour chers lecteurs et lectrices,
Dans un autre monde bien lointain, là où aucune société n'est semblable à la nôtre, là où la guerre fait rage depuis des millénaires, là où la magie règne en maître, là où les ténèbres de Morgoth embrument cette terre, se trouvent plusieurs peuples étranges à nos yeux. Dans ce monde-ci se tient une région occupée par un peuple aux oreilles pointues et aux cheveux longs, souvent perçus avec des arcs, ils ont une précision redoutable lorsqu'il s'agit du combat à distance ; ce peuple vit entouré de montagnes dans une région où la faune et la flore sont des plus abondantes, cet endroit se nomme Fondcombe. Il s'agit d'une vallée ou de nombreux elfes vivent avec un homme du nom d'Elrond, il est le Seigneur d'Imladris.
Les grands fans de J.R.R. Tolkien auront tout de suite reconnu cet endroit, il s'agit de la Vallée d'Imladris — Fondcombe, ce qui donne The Valley of Imladris — Rivendell en anglais. Pour ceux qui ne connaissent pas bien l'univers fantastique de l'auteur britannique, il s'agit du Seigneur des Anneaux, une trilogie de livres adaptée au cinéma par Peter Jackson.
Bref, je m'égare trop, je ne vais pas vous raconter ce qui se passe dans cette trilogie, vous n'avez qu'à les lire !
Une personne s'appelant Divici a décidé de construire Fondcombe en se basant sur les images des films, et honnêtement il m'a bluffé ! J'ai souvent regardé des maps du Seigneur des anneaux et je n'en ai jamais vu de vraiment potable jusqu'à aujourd'hui. Si vous comparez les fameuses images du film à celles de Divici, alors vous ne verrez quasiment aucune différence. L'auteur de la map s'est surpassé en faisant cela, mais ne pensez pas qu'il s'arrêtera là, car vous serez surpris par ce qu'il prépare…
La map a été faite il y a quelques mois, mais l'auteur vous recommande d'utiliser le resource pack TEX-D2 qui est prévu pour la 1.6, malgré cela vous pourrez jouer avec ce pack en 1.7 en le mettant dans le dossier .resourcepacks.
Images et vidéo
[youtube]https://www.youtube.com/watch?v=0FSQWvmDxIY[/youtube]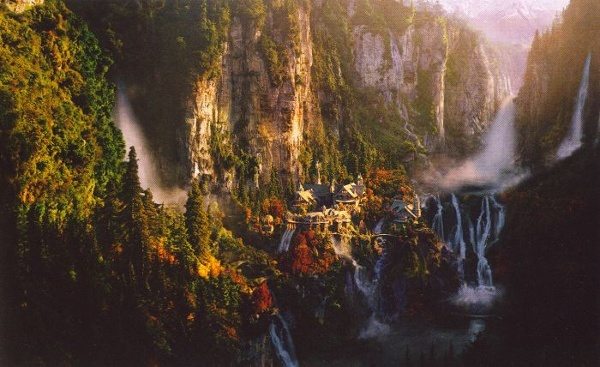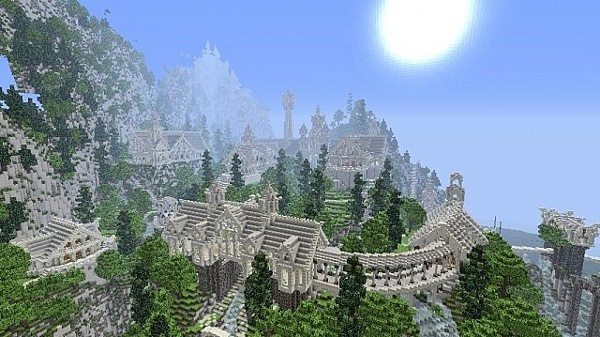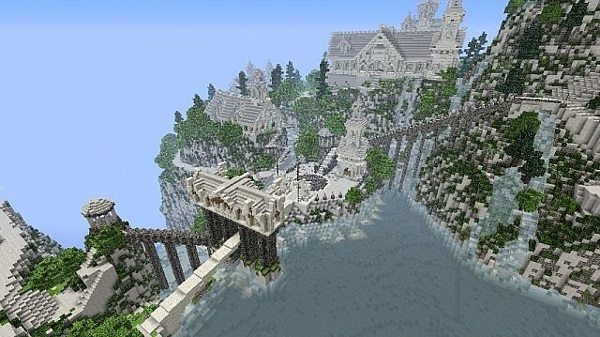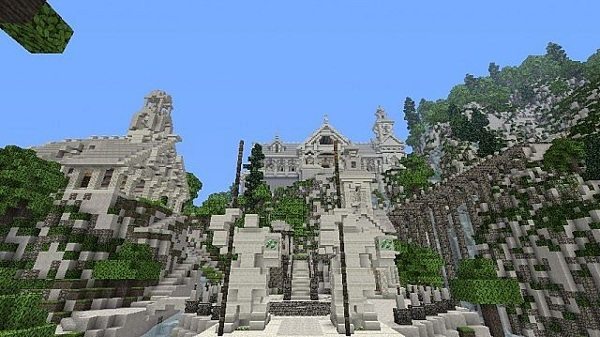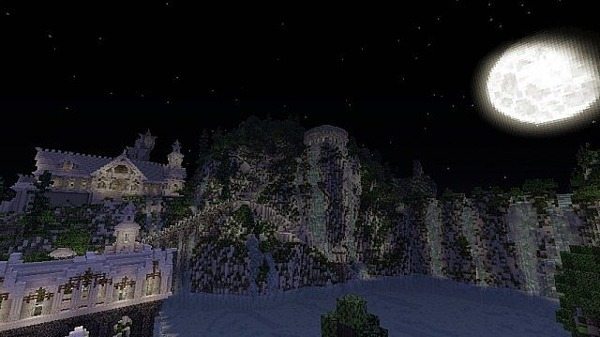 Téléchargement
The Valley of Imladris – Rivendell Resource pack recommandé
Installation
Allez dans le dossier .minecraft. Pour cela, ouvrez minecraft.exe et suivez ces opérations :
– Cliquez sur « Edit Profile » :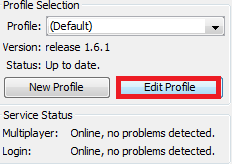 – Cochez la case « Game Directory » puis copiez le texte à droite :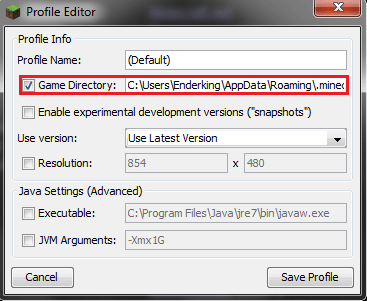 – Appuyez sur la touche « Windows » ainsi que « R » et collez le texte pré-copié :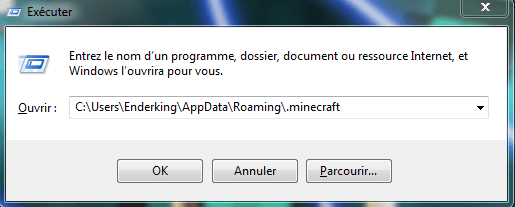 Sous Mac, Linux et autres, le texte que vous avez copié indique le « chemin » à suivre dans vos dossiers jusqu'à votre dossier « minecraft » .
Il ne vous reste plus qu'à glisser le dossier de la map dans le dossier « saves ».
Amusez vous bien !