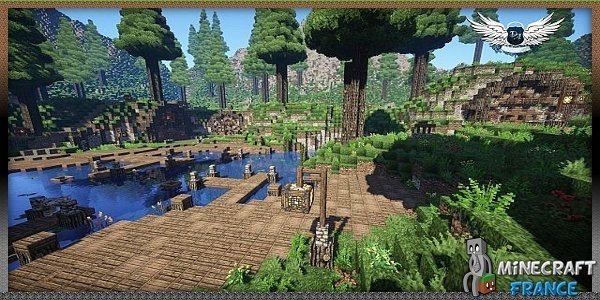 Auteur : Boitameu
Version Minecraft : 1.7.x
Bonjour chers lecteurs et lectrices,
Vous avez l'habitude de râler à propos du fait que je publie souvent des maps sur la DeepAcademy et pourtant vous ne dites jamais si ses membres font de belles choses ou non. L'intérêt est de savoir si vous aimez les maps que je vous présente ou non, et non de gueuler dès que vous voyez souvent un nom, car je pense que vous vous dites que je suis fainéant et que je ne veux pas beaucoup chercher alors je vous présente des constructions de cette équipe ou alors d'autres personnes que je présente habituellement. Sachez bien que je cherche les plus belles œuvres que possible et je vais être très franc avec vous, il est 23h38 et j'écris ces lignes uniquement pour vous, pour que vous ayez quelque chose à vous mettre sous la dent ! Alors je vais encore vous présenter une map d'un des membres de la DeepAcademy, mais cette fois-ci il s'agira d'un membre que je n'ai jamais présenté.
Après sa première construction qui était vraiment des plus splendides et des plus grandes, Boitameu s'est dirigé vers quelque chose de bien plus calme. S'inspirant d'un endroit de World of Warcraft appartenant aux nains, cet architecte a créé Taerin : The Under Hill Village. Mais pourquoi avoir qualifié Taerin du village sous la colline ? Cette question trottait dans ma tête alors j'ai décidé de le contacter et je lui ai posé cette question, il m'a alors dit exactement cela :
L'ambiance végétale de cette zone me fait également penser à un thème hobbit, c'est pourquoi j'ai décidé de faire des maisons sous terre en donnant comme nom Taerin : Le Village Sous La Colline.
Lorsque vous regarderez les images, vous remarquerez que l'auteur dit vrai, il y a un certain côté digne de la trilogie de J.R.R. Tolkien et ce côté est plutôt frappant lorsque l'on regarde très précisément la map. Personnellement, j'ai tout de suite vu cet aspect-là et j'avais pensé à la Comté ainsi qu'un peu à Bree pour le décor, mais ce n'est qu'un avis personnel. Vous pourrez également apercevoir les arbres particulièrement bien modelés, même un peu trop à mon goût et c'est pourquoi j'ai posé la question au créateur de ses arbres et il m'a répondu que cela était bien volontaire, qu'il n'avait pas pour habitude de créer des environnements ravagés par le temps, qu'il préférait tout simplement que tout soit bien propre, lisse.
Vous voyez bien que Boitameu s'est donné de la peine pour créer Taerin, il a varié les blocs ajoutant ainsi bien du relief, a modelé lui-même les arbres ainsi que tout l'environnement puisqu'il a tout fait entièrement seul, et cela en quinze heures de travail. Plutôt impressionnant, ne trouvez-vous pas ?
J'espère que cette fois vous serez enfin convaincu par la DeepAcademy et ses membres qui savent chacun construire différemment, je vous l'ai prouvé grâce aux images qui suivent, cela ne ressemble en rien avec ce que vous avez déjà pu apercevoir. Il n'y a pas trop de reliefs, comme certains ont pu le critiquer, ni trop d'éléments, tout est simple et relaxant, tout est propre et pourtant détaillé. Une véritable œuvre d'art qu'est sa map de constructions !
Boitameu conseille d'utiliser le pack Conquest lorsque vous irez sur la map ainsi que d'utiliser MCPatcher ou Optifine pour plus de réalisme et de beauté. Les Shaders utilisés sur les images sont les SEUS.
Je vous ai moi-même mis le lien de téléchargement pour le resource pack afin de vous épargner bien des recherches.
Images et vidéo
[youtube]http://youtu.be/HxYVtJU9hz0[/youtube]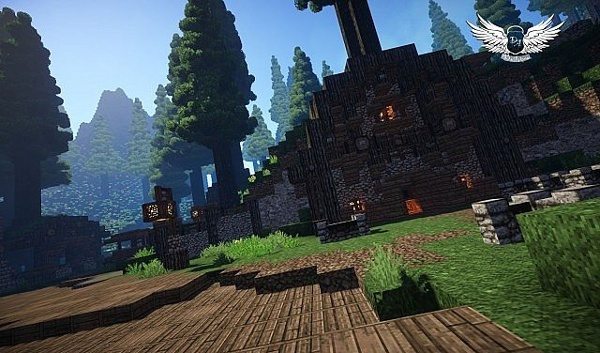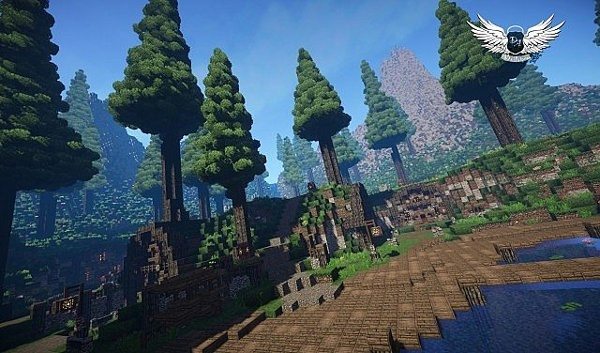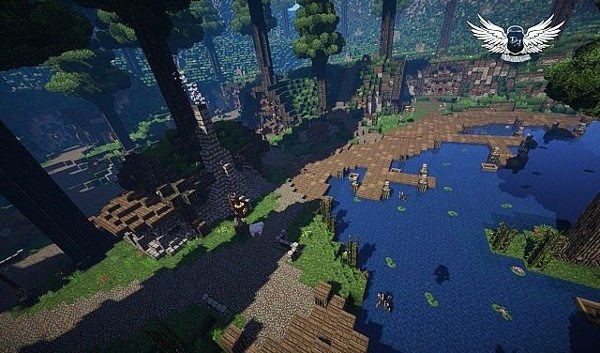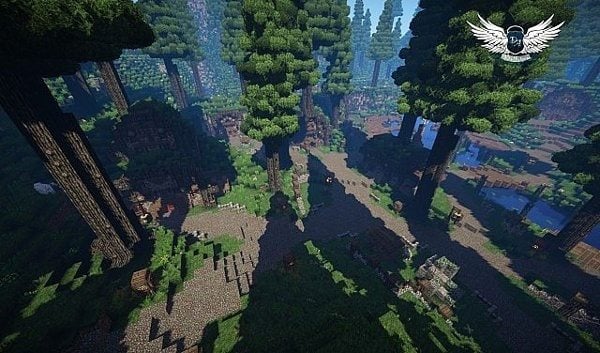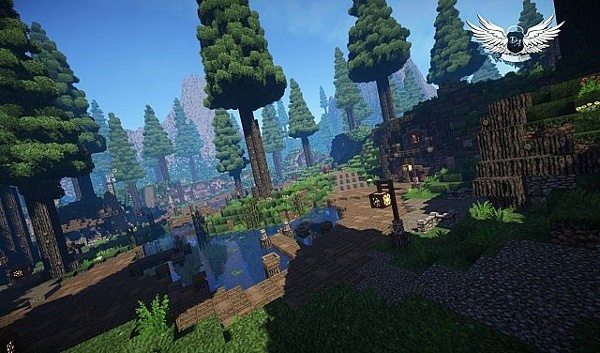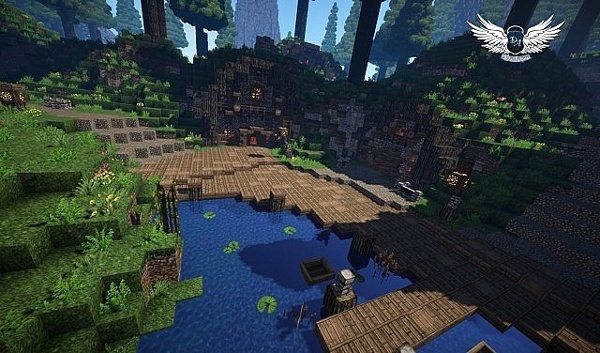 Téléchargement
Taerin : The Under Hill Village
Installation
Allez dans le dossier .minecraft. Pour cela, ouvrez minecraft.exe et suivez ces opérations :
– Cliquez sur « Edit Profile » :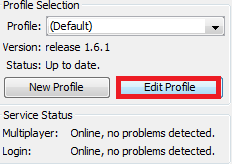 – Cochez la case « Game Directory » puis copiez le texte à droite :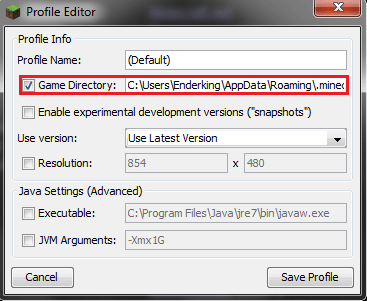 – Appuyez sur la touche « Windows » ainsi que « R » et collez le texte pré-copié :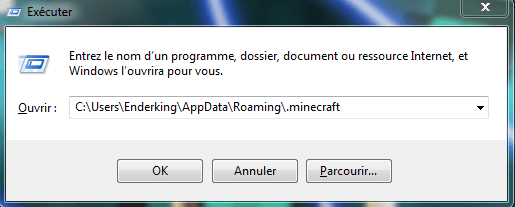 Sous Mac, Linux et autres, le texte que vous avez copié indique le « chemin » à suivre dans vos dossiers jusqu'à votre dossier « minecraft » .
Il ne vous reste plus qu'à glisser le dossier de la map dans le dossier « saves ».
Amusez vous bien !