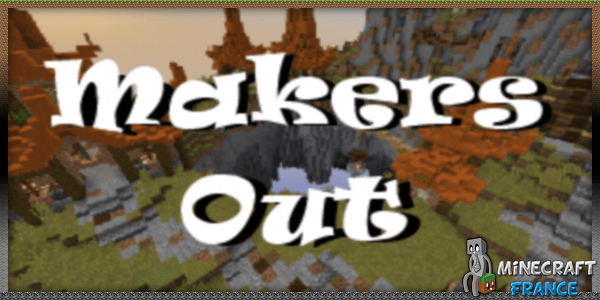 Auteurs : Team MineMakers
Version de Minecraft : 1.8
Type de map : PvP
Bonjour, chers concitoyens !
Aujourd'hui, nous nous retrouvons pour une map de PvP j'ai nommée MakersOut. Le but de celle-ci est de pousser les autres en dehors de l'arène circulaire composée de montagnes ainsi que de plusieurs bâtisses. Pour cela vous aurez à disposition plusieurs items et bonus. Pour rendre le jeu plus amusant, vous aurez aussi une amélioration de chacun de vos sauts. Tous les paramètres sont accessibles depuis le menu au spawn, il vous suffira juste de cliquer sur le panneau désiré avec votre clic droit. Vous pourrez changer le nombre de vies ainsi qu'activer ou non chaque bonus.

Les armes de bases :
Le BowOut est un arc doté d'un recul très puissant.
L'AxeOut est une hache dotée, aussi, d'un recul assez conséquent.
Le Shield est un item permettant, lorsqu'il est tenu en main, de bloquer les coups et flèches venus pour vous arracher la tête.
Et enfin, le To be used in an emergency est une fiole d'expérience qui permet de vous sauver lorsque vous tombez en faisant apparaître une plateforme de 3×3 qui au fil du temps (environ 8 secondes) disparaîtra.
Les différents bonus :
Les bonus, pour être activés, doivent être soit lancés sur vous, soit lancés sur vos adversaires. La couleur de ceux-ci définissent si l'objet est un malus ou un bonus. Ces couleurs sont le rouge pour les malus et le vert pour les bonus. Les verts sont à lancer sur vous comme une potion splash et les rouges sont à lancés sur les adversaires.
Le Propulsor propulsera vos ennemis 50 blocs vers l'Est.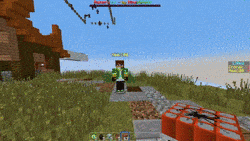 Le Blocker bloquera l'ennemi pendant 10 secondes.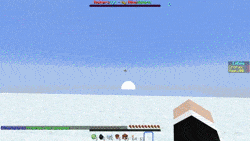 L'Air Balloon fera voler l'adversaire pendant quelques temps.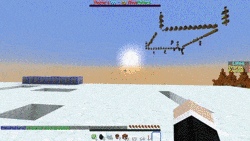 Le

Cleaner

supprimera la flèche de l'inventaire de votre ennemi jusqu'à sa mort.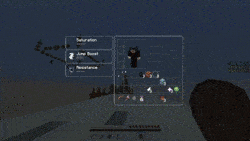 Le Nausea donnera la nausée à l'ennemi pendant 30 secondes.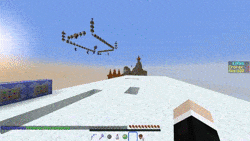 Le Blindness donnera l'effet d'aveuglement pendant 30 secondes.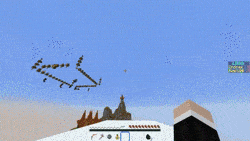 Le Speed Reducer donnera l'effet de la lenteur pendant 30 secondes.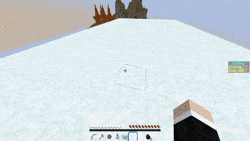 Le TNT Arrow changera vos flèches en flèches explosives.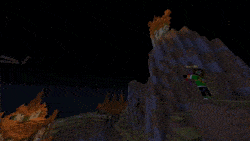 Le

+1 Life 

vous ajoutera, comme son nom l'indique, une vie en plus.

Screenshots de la map :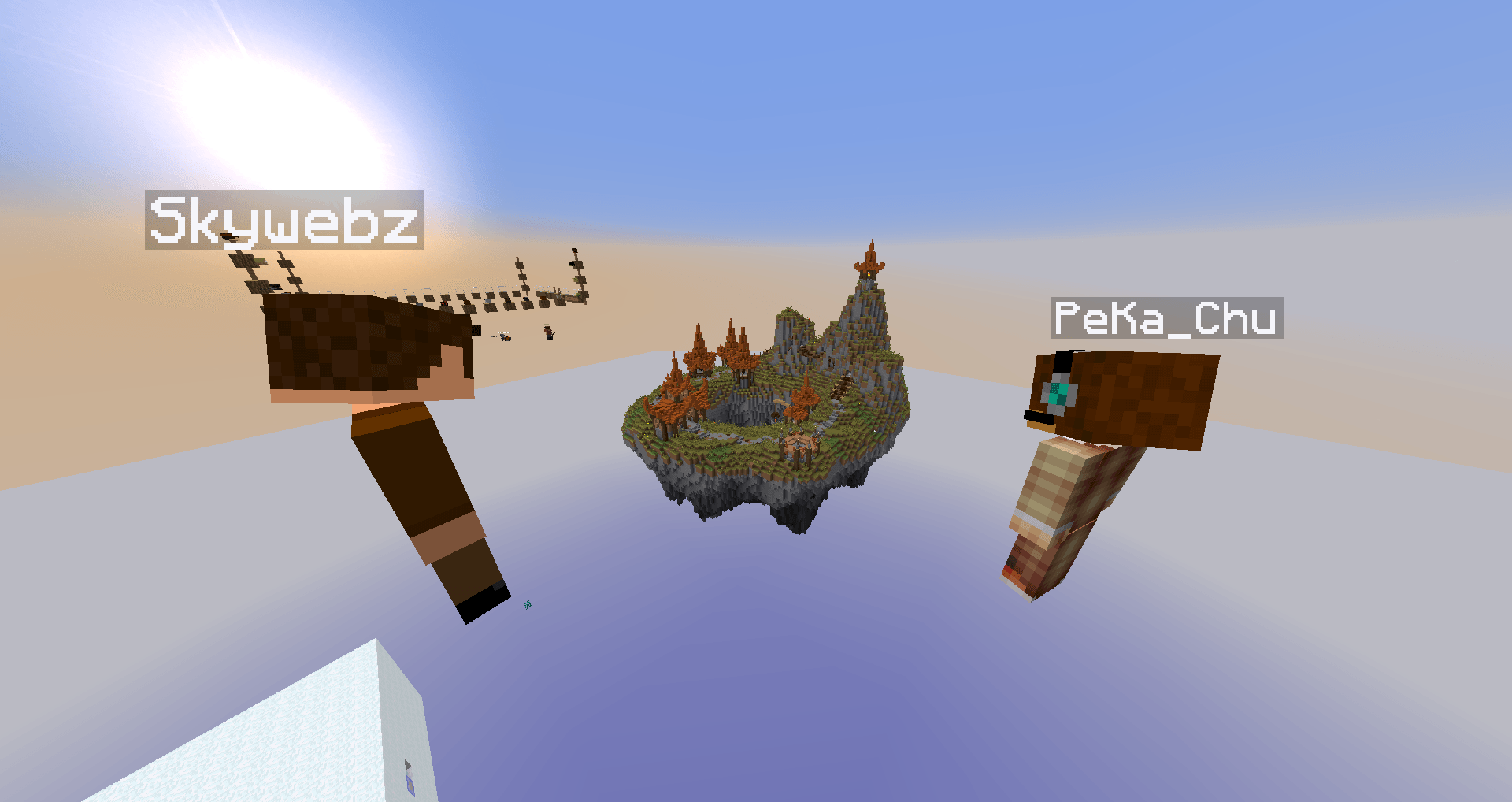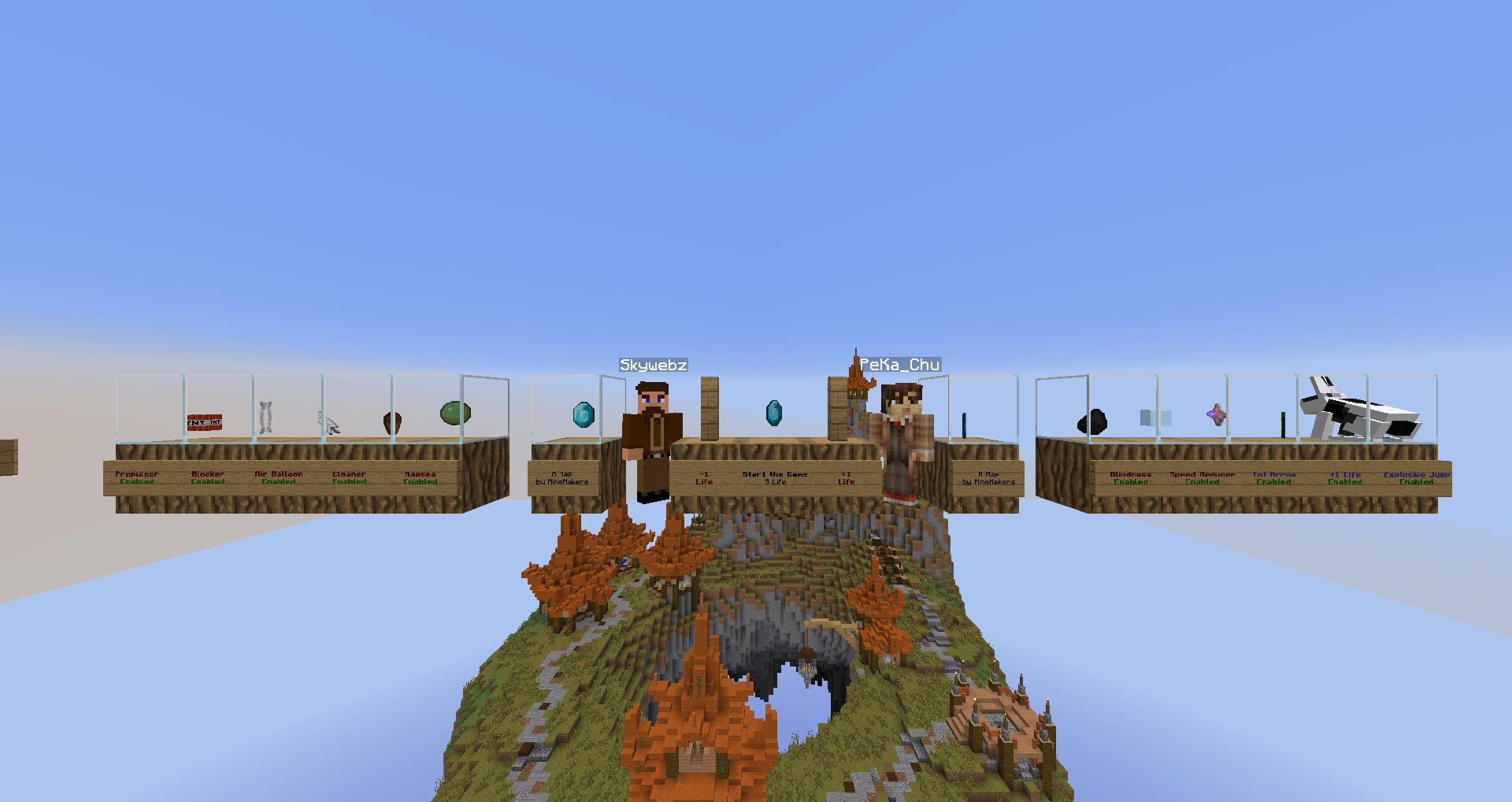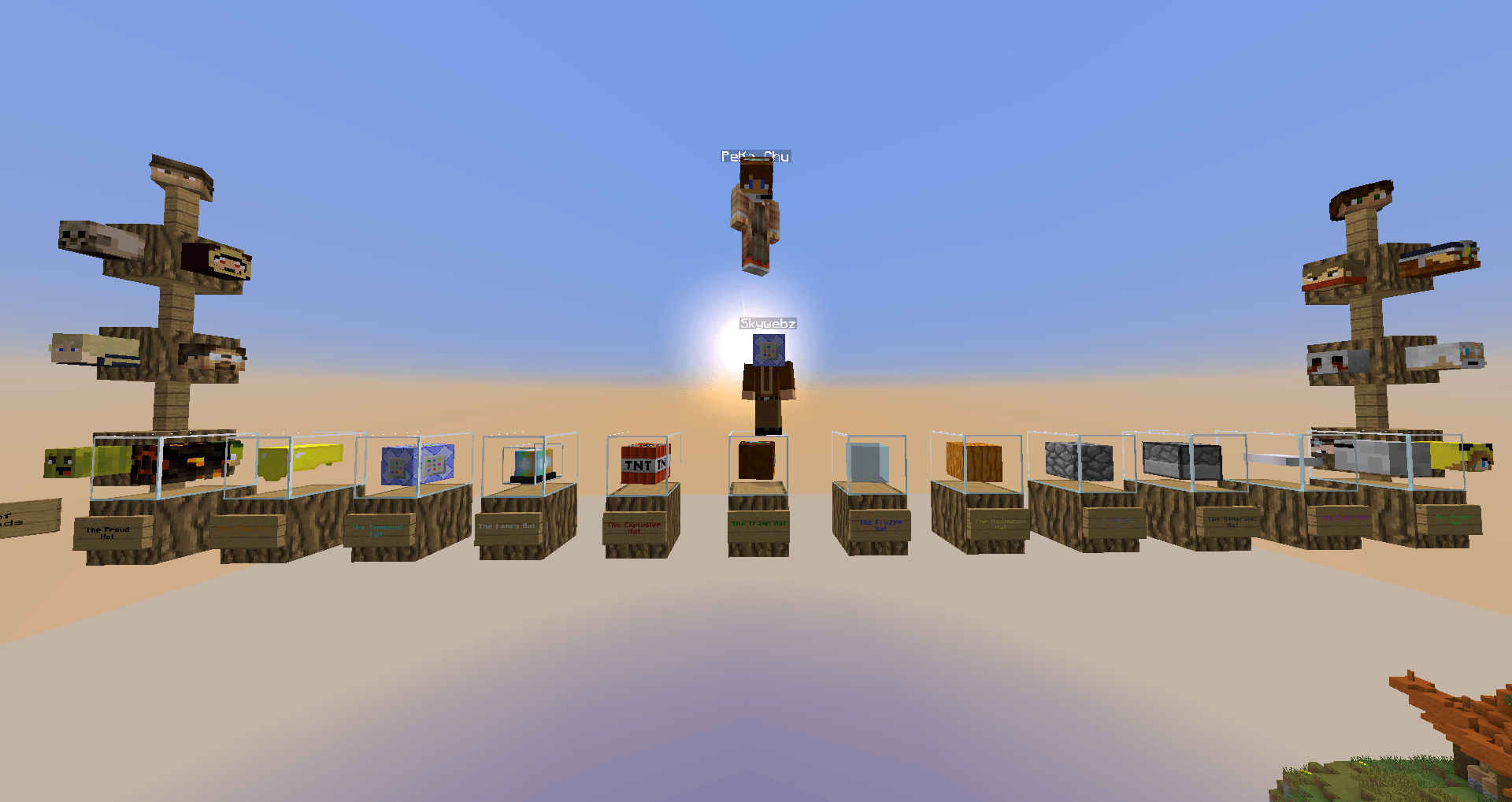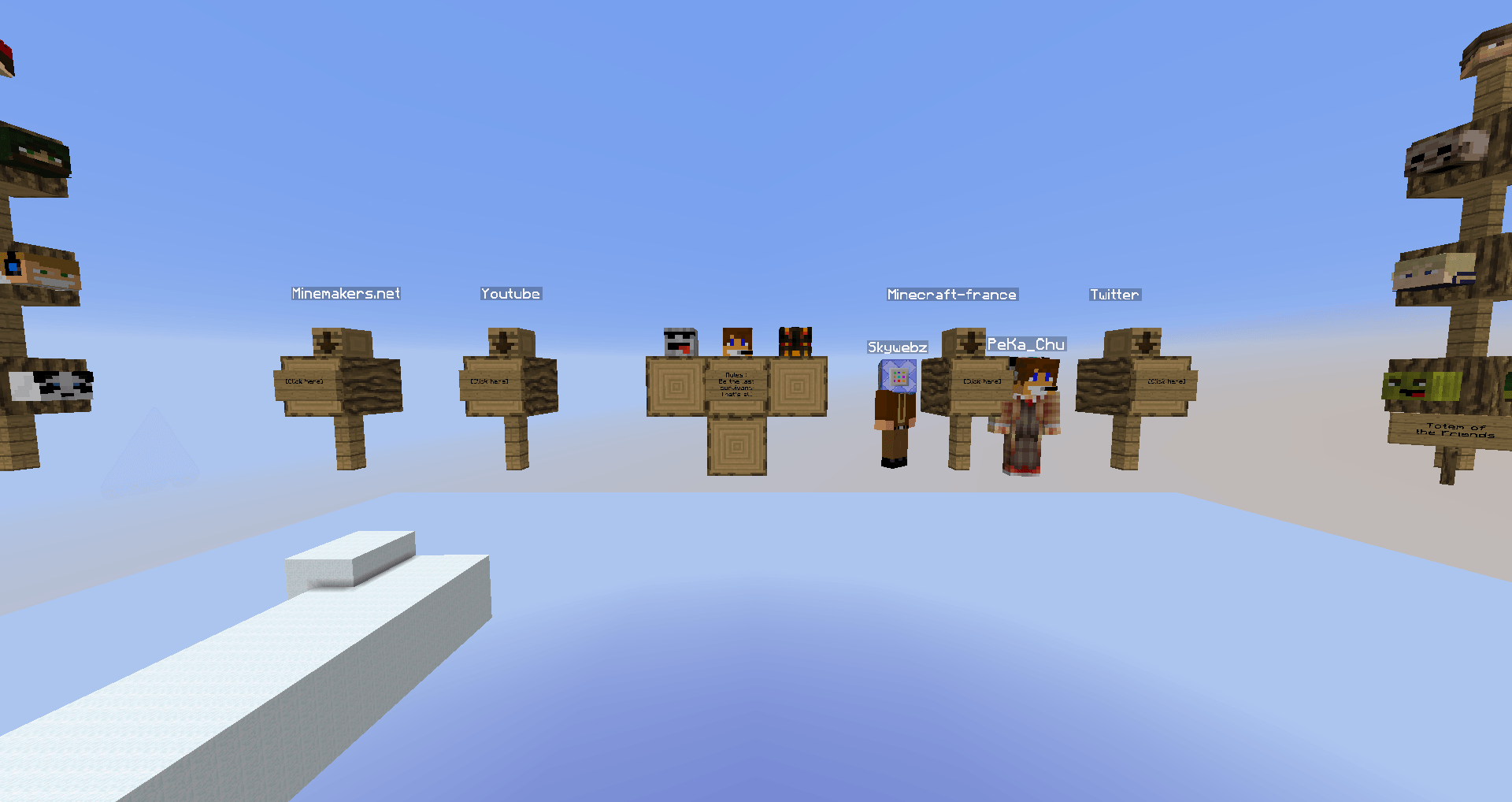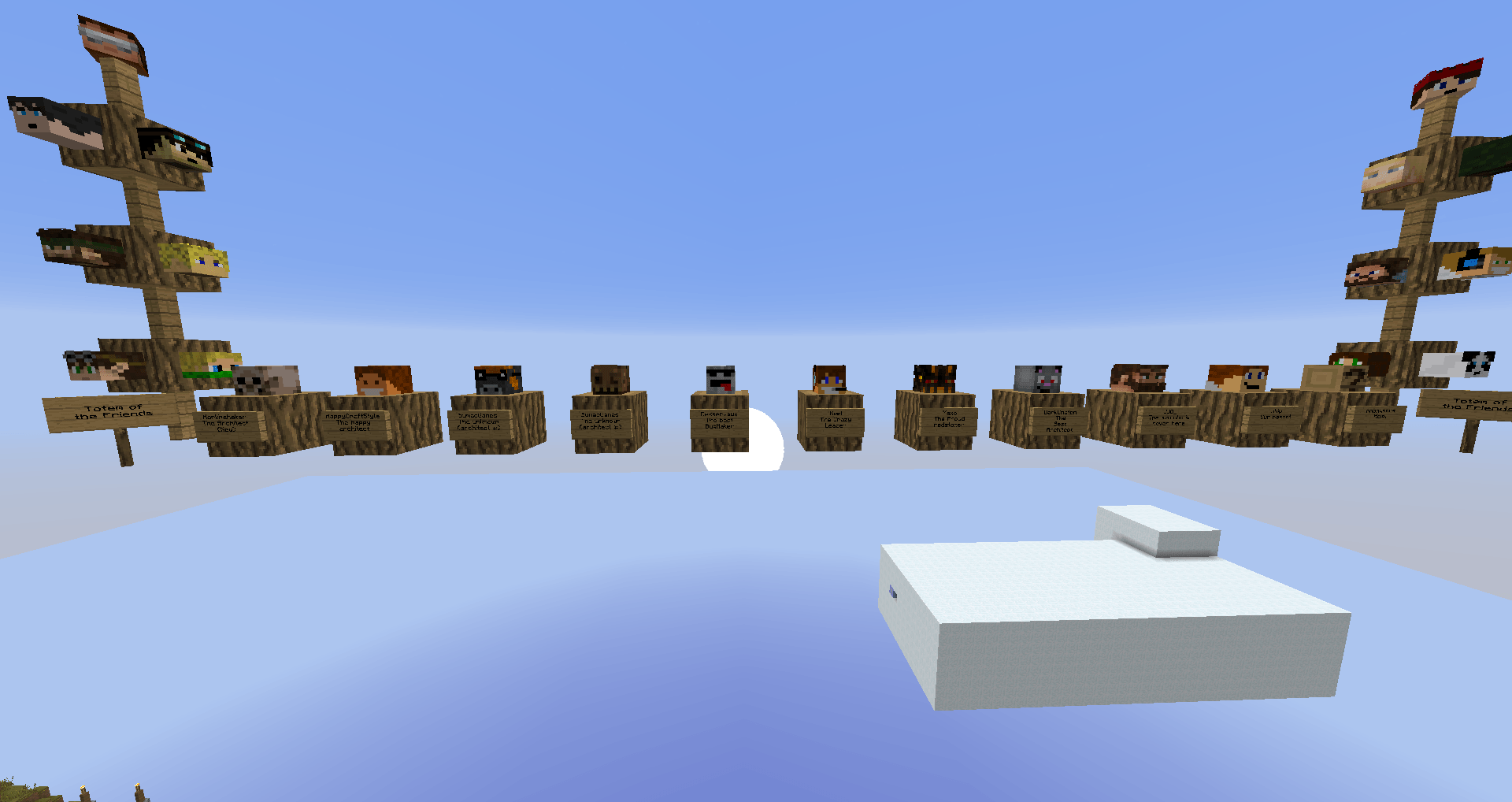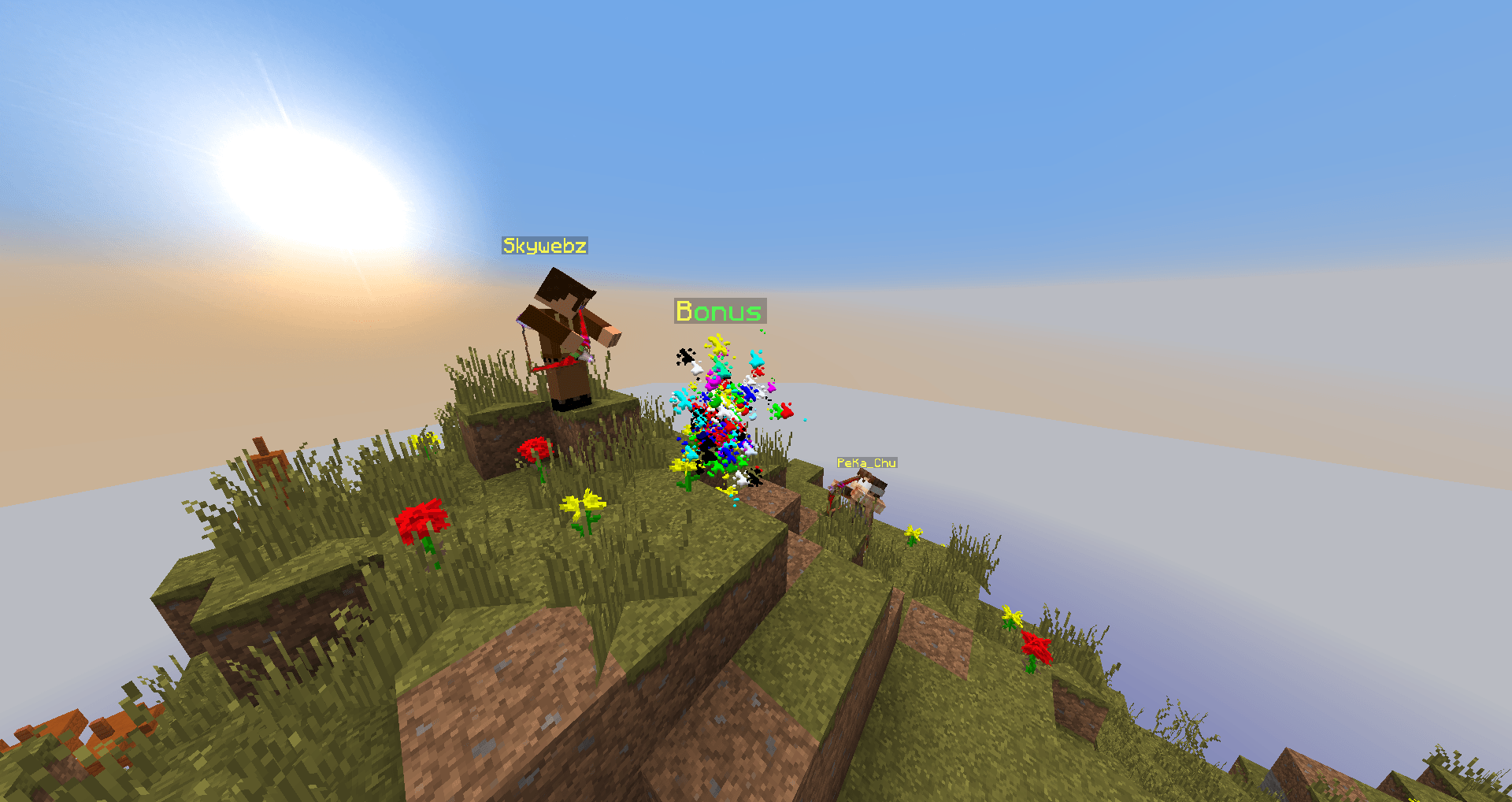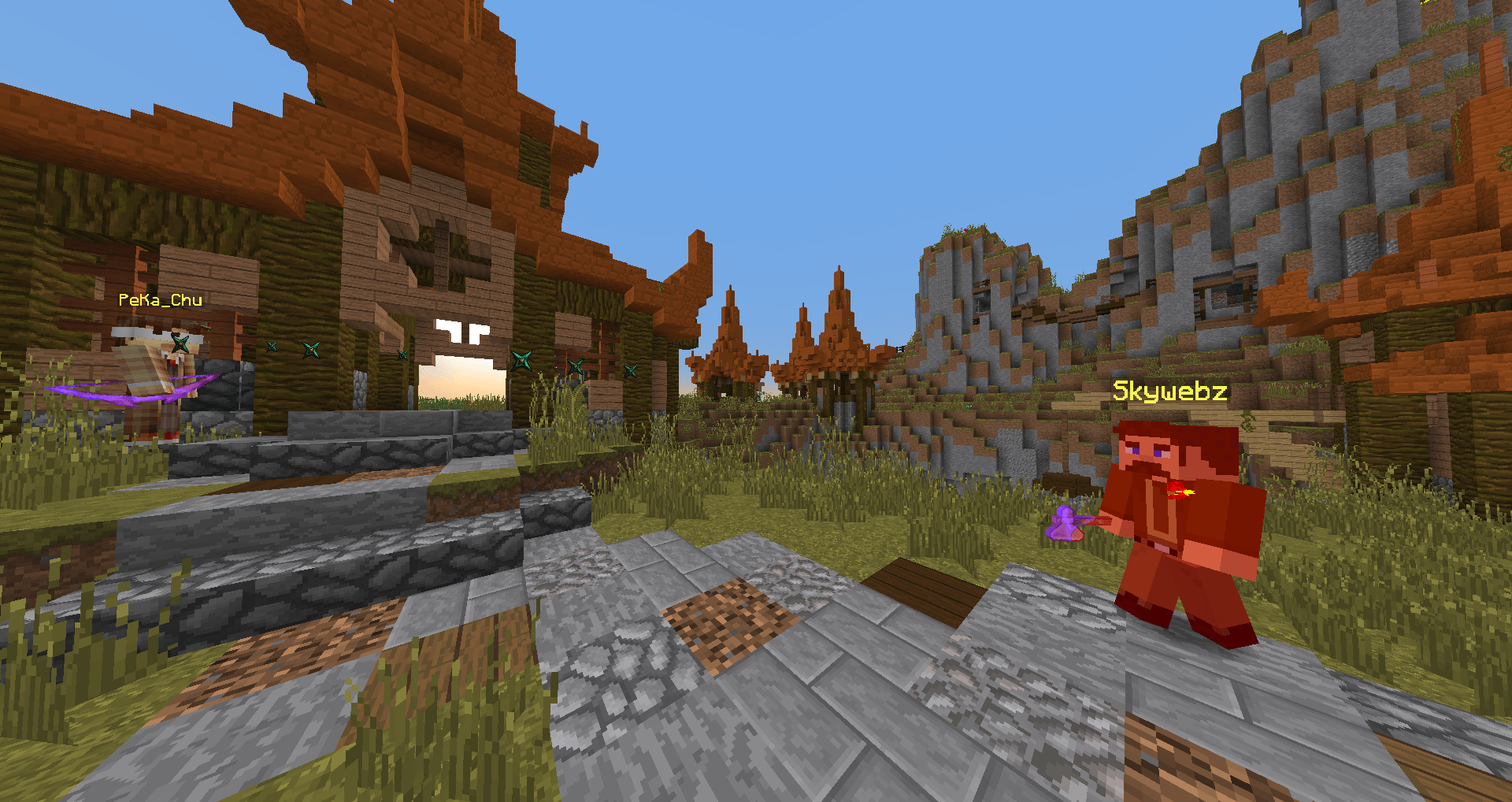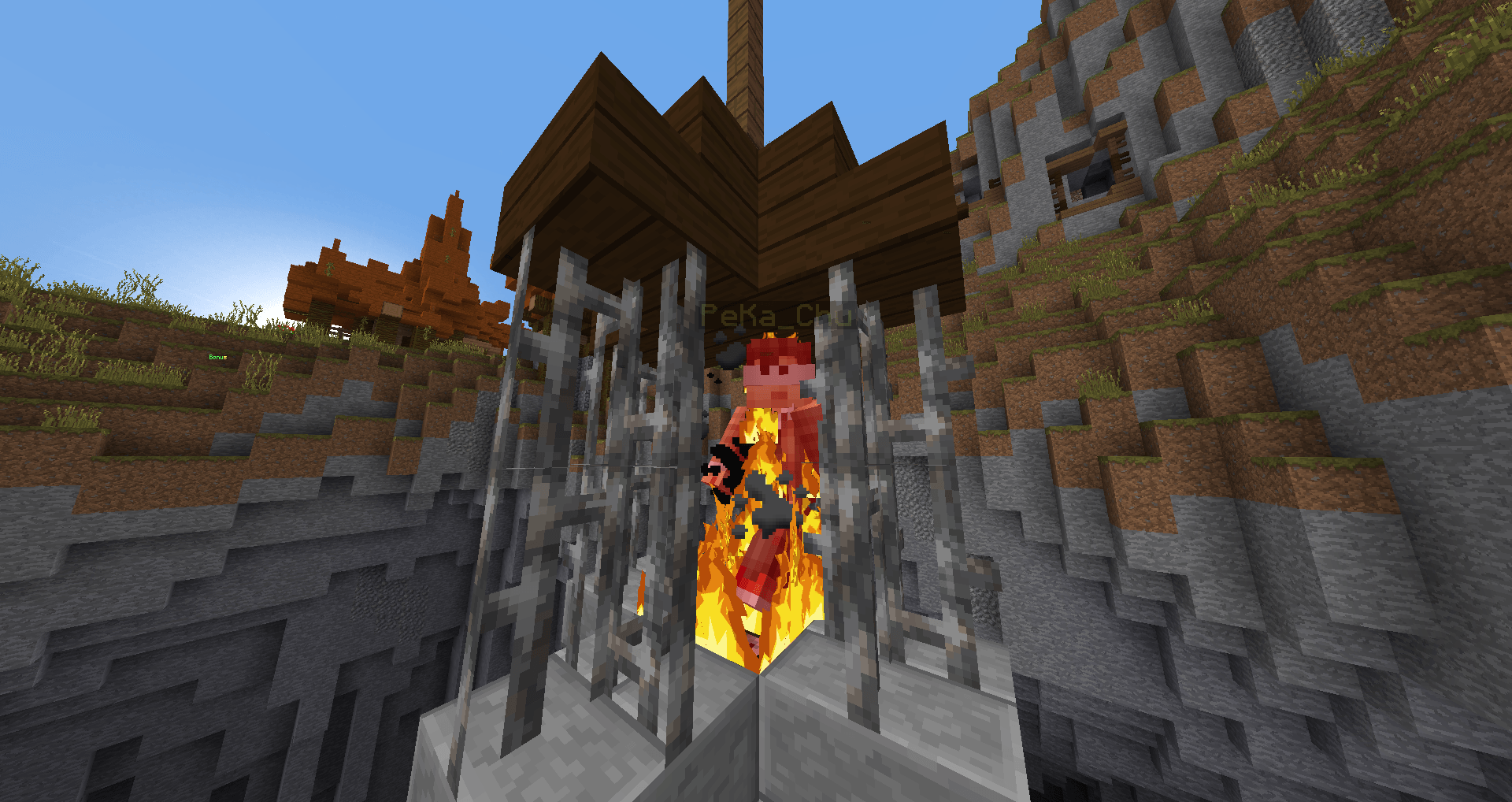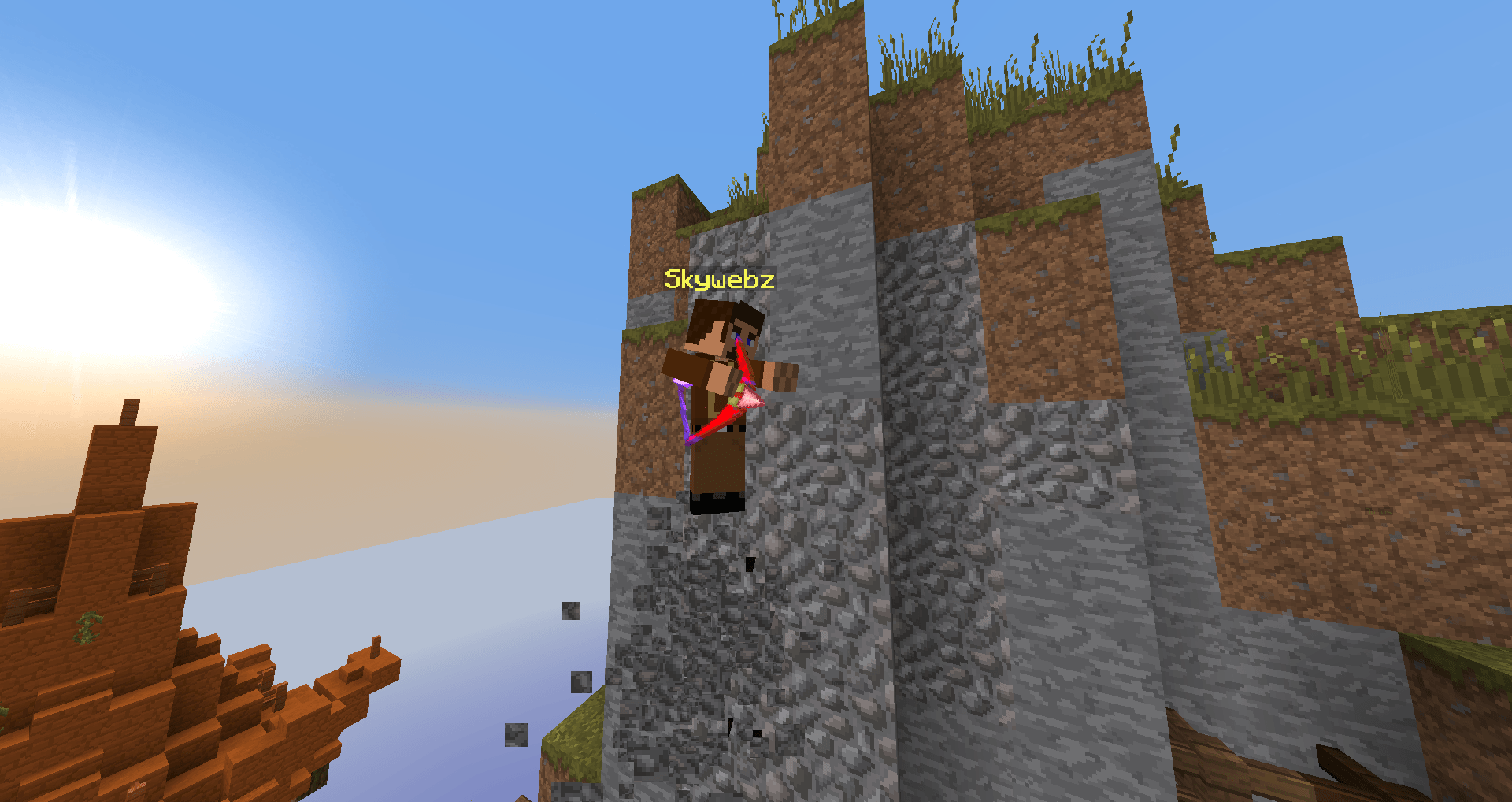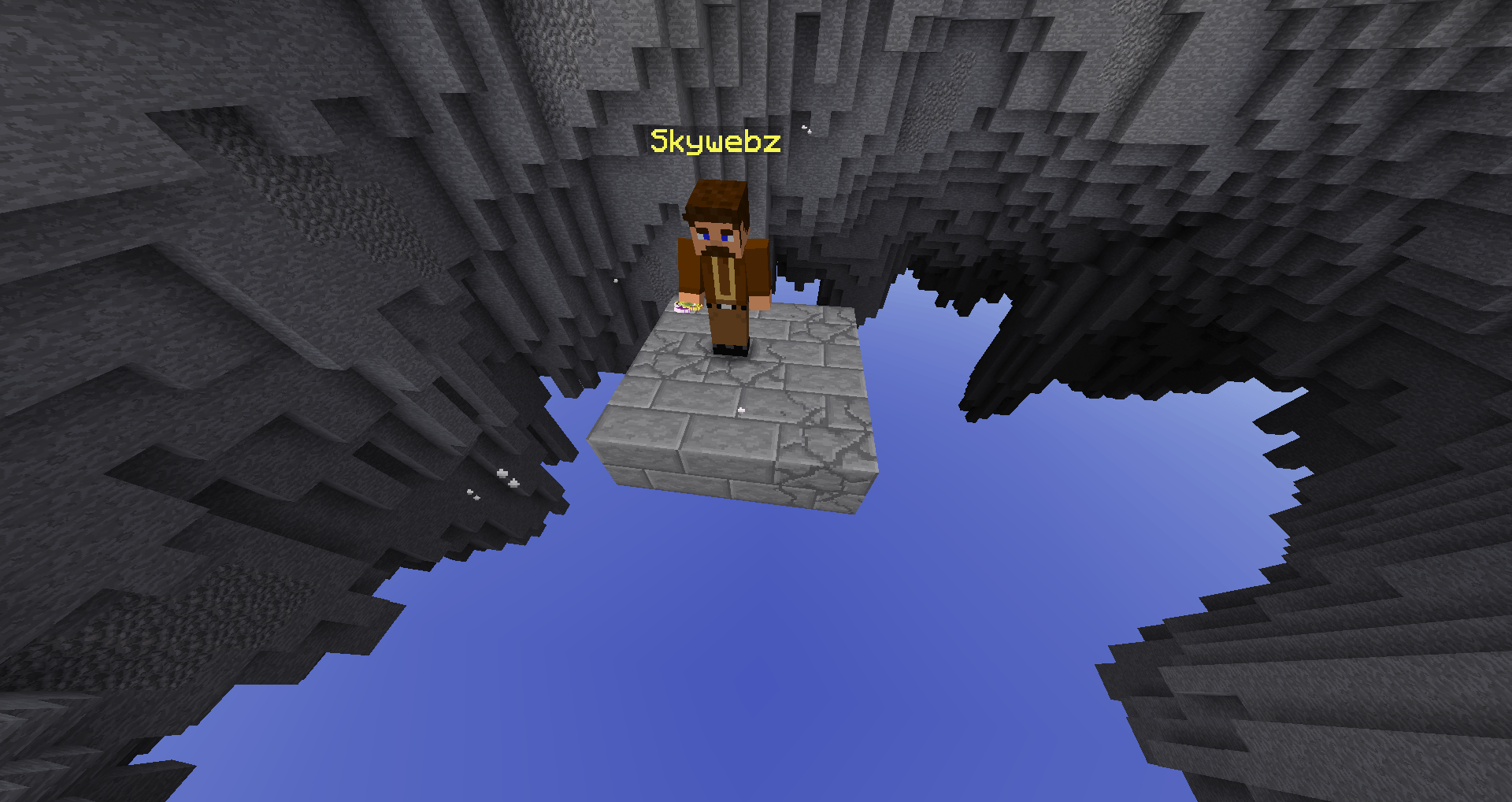 Petites précisions :
Pour cliquer sur les panneaux du spawn, vous devez être obligatoirement OP
Tous les chapeaux du spawn sont purement esthétiques.
Le gravier peut être escaladé.
Téléchargements : 
[1.8] MakersOutSite de Minemakers
Installation
Téléchargez la map. Puis trouvez votre dossier
.minecraft
:
Windows : Allez dans le menu Démarrer, puis rendez-vous dans Exécuter. Sinon, faites Touche Windows + R. Ensuite, tapez %appdata% dans la barre de recherche, puis allez dans le dossier .minecraft.
Linux : Appuyez en même temps sur ALT + F2. Vous devriez normalement avoir votre .minecraft.
Si vous ne le voyez pas, activez les dossiers cachés avec la combinaison CTRL + H.
Mac : Votre dossier minecraft se trouve dans Utilisateur > Bibliothèque > Application Support.
Si vous ne trouvez pas Application Support, faites Finder > Barre des menus : Aller + Maintenir ALT > Bibliothèque.
Ouvrez l'archive de la map, et transférez le dossier de la map dans le dossier saves, qui se trouve dans votre .minecraft.
Lancez le jeu, et amusez-vous bien !