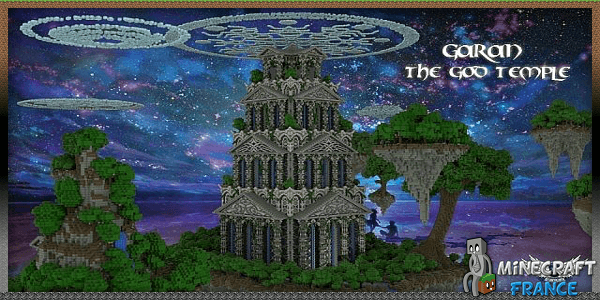 Auteur : Rambosmile
Version de minecraft : 1.6.2
Vous pensez que les maps de visite, c'est sans intérêt ? Que rien ne vaut une bonne vieille map PVP ? Garan – The God Skyland vous prouvera le contraire.
Créée en un mois par le français RamboSmile, Garan – The God Skyland est une map de visite composée d'un archipel d'îles volantes plus majestueuses les unes que les autres.
Un temple aux proportions gigantesques a été bâti sur l'île centrale. Ce temple fourmille de détails et son architecture est vraiment impressionnante. Malheureusement, il est impossible de rentrer à l'intérieur…
Pour une immersion encore plus grande, l'auteur recommande vivement le Deep Academy's Pack, un Resource Pack 32x.
Quand vous spawnerez sur la map, vous serez en mode survival. Pour profiter pleinement de la map, ouvrez votre partie en LAN (menu pause\Open to LAN) et autorisez les cheats. Vous pourrez alors taper la commande /gamemode 1 qui vous mettra en mode creative.
Screenshots :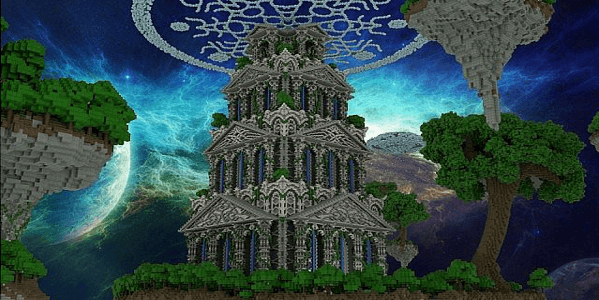 Une vue du temple et de quelques îles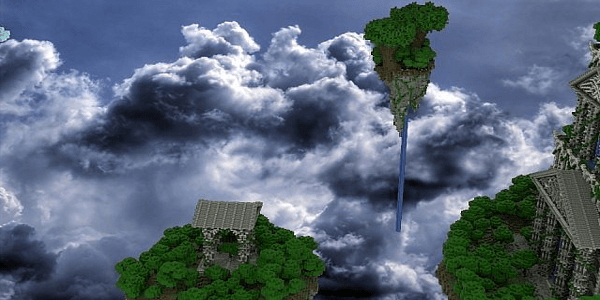 Un autre temple sur une petite île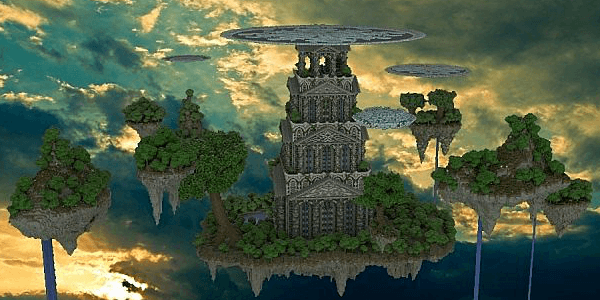 Une vue d'ensemble de l'archipel
Trailer de la map :
[youtube id="mY_BNBgZnYI" width="600″ height="350″]
Téléchargement :
Gaan – The God SkylandDeep Academy's Pack [32x][1.6+]
Installation
Allez dans le dossier .minecraft. Pour cela, ouvrez minecraft.exe et suivez ces opérations :
Cliquez sur « Edit Profile ».
Cochez la case « Game Directory » puis copiez le texte à droite.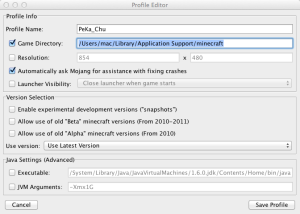 Appuyez sur la touche « Windows » ainsi que « R » et collez le texte pré-copié.
Sous Mac et Linux, le texte à côté de la case game directory vous indiquera le chemin à faire dans votre ordinateur pour trouver le dossier minecraft.
Il ne vous reste plus qu'à glisser le dossier de la map (que vous devez préalablement dézipper) dans le dossier « saves ».
Bon jeu !